The Department for Transport has issued a temporary notice relaxing the EU driver hours rules in response to the partial closure of the Scottish Forth road bridge, which has been having a major impact on HGV traffic in the area, reports DrivingDefences.com.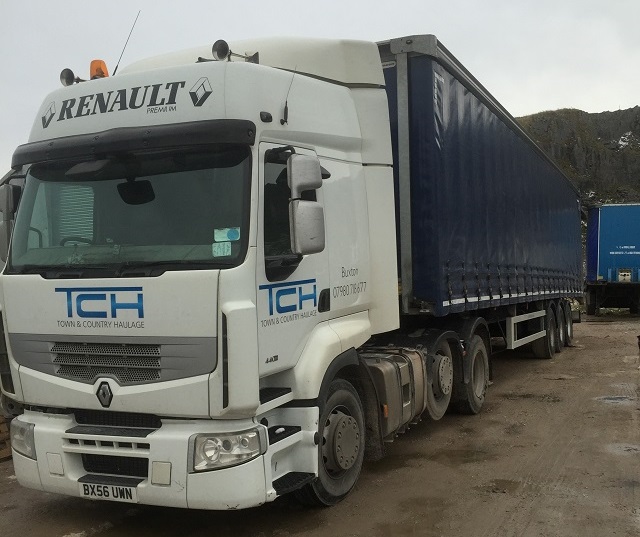 Basically, they are finally recognising that the partial closure, which affects commercial vehicles of 7.5 tonnes or over and abnormal loads, is causing delays which can force drivers to either risk exceeding their statutory hours, or take extra rest stops.
The relaxation of the rules took effect from the morning of 12th January 2016 and is under review, but at the moment is due to end on 15th February.
Currently, small vehicles such as cars, taxis and cyclists plus pedestrians and buses are permitted on the bridge, but not HGVs following the discovery of small cracks in the bridge metalwork. Temporary repairs were made to the bridge last year, but the ban on HGVs remains in place until the repairs are made more permanent. According to Amey, the contractor which is carrying out the repairs and inspections, the original cracks have been splinted, and splints have been added to 7 other areas of potential weakness as a precaution. Inspections continue, and Amey is now 90% through the process, reporting no further structural defects found.
The relaxation of the driver hours rules applies to driver of HGVs of 7.5 tonnes or over who would expect to use the bridge for long distance journeys to reach and pass the Lothians and Fife, and vehicles with home bases on either side of the bridge and using the designated diversions including the M90, M9, M876 and A985.
Naturally, the relaxation of the rules comes with the rider that drivers must not drive while tired, and operators are warned that they retain the responsibility to ensure both their employees' and other road users' safety.
In summary, the EU driving limit rules have been relaxed to:
Daily 11 hours (formerly 9 hours)
Weekly 60 hours (formerly 56 hours)
Fortnightly 110 hours (formerly 90 hours)
45 minute breaks are still required after every 4.5 hours of driving, and will be enforced rigorously, as will the rest requirement of 11 hours per day (which can be relaxed to 9 hours 3 times each week).

It is up to operators and drivers to agree how to apply these new rules, but there is a requirement for drivers to make a note of any exceptions to permitted limits on their tachograph printouts or charts – normal practice in emergency situations both for the protection of the driver and as an aid to enforcement of the rules.
The DfT also emphasised that this relaxation of such critical rules was in response to exceptional circumstances i.e. the closure of such a major transport link, and that operators would normally be expected to manage their way through temporary hindrances under normal circumstances.
Further details are obtainable from the DVSA or through email – enquiries@vosa.gov.uk