Masternaut, the UK's largest provider of fleet telematics, has announced plans to host its Safe From Harm conference, which will explore topics around reducing driver risk and what can be done to improve road safety.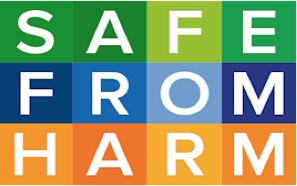 The Safe From Harm conference will take place at The ICC Birmingham on Tuesday 15th March 2016 and places are available to book now via the online booking form.
Driving for business remains one of the highest-risk jobs in the UK, with accident data from the Department of Transport reporting an overall increase of 10% in road casualties in 2014 involving HGVs, LCVs and vans.
Employers have a legal and moral duty to employees, customers and the public to keep road users safe from harm. Research from Masternaut found that a fifth of business drivers (19%) said that they have had an accident when driving for work, whilst 70% said they do not get any driver training from their employer, which can help to reduce road risk.
Safe From Harm is free to attend and will see directors and managers of fleets, transport, SMEs, operations, risk and finance come together to hear from a variety of speakers, including rugby-hero Sir Clive Woodward, change management consultant Darran Robinson, transport researchers from leading UK universities and experienced fleet directors from some of the largest companies in the UK.
Topics will include:
·         How to measure and reduce risk
·         How to change the behaviour of drivers
·         Future trends in mobile technology
·         Data-driven decision making
·         Impact on brand perception of greener, safer driving
·         Impact on business profitability of reducing insurance premiums and cost per claim.
Attendees will also have the opportunity to compare how their business tackles issues against what others do during workshops and live case studies, to network and make new connections, and to solve key issues with industry experts.
To secure your Safe From Harm conference spot, please visit the booking form, and for further details, please visithttp://www.masternaut.com/events/events-list/safe-from-harm/.
Steve Towe, Chief Commercial Officer and UK Managing Director, commented, "Driving for business is still a high-risk activity, and businesses with drivers have a legal and moral responsibility to keep drivers and other road users safe from harm. We're delighted to be bringing together so many experts in one place, to share their experience, research and work in achieving industry best practise. The Safe From Harm conference will offer a day of real-world, practical ways that businesses of any size can improve safety, whilst reducing operating costs."