DKV Euro Service, the prominent service provider in the transport and logistics area, has extended its Irish service network to over 225 acceptance points. To realise this, DKV has concluded an agreement with Topaz Energy Limited (Topaz), which in 2015 also acquired ownership of ESSO Ireland.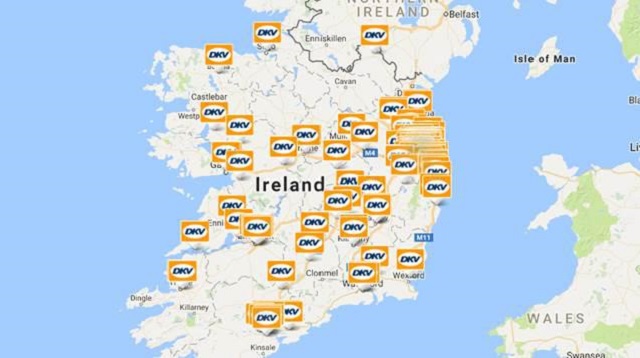 As of now, the DKV CARD is also accepted at all cash desks of the 154 fuel and service stations concerned, and the details of the fuel stations in the network can be retrieved through DKV MAPS and the DKV APP.
At these stations, customers of DKV Euro Service pay the normal list prices as established each Wednesday and Saturday. Customers have the added possibility to qualify for discounts in an amount running up to €8.00 per 100 litres.
Gertjan Breij, Managing Director of DKV Euro Service Beneluxcommented: "With more than 60,000 brand-independent acceptance points in 42 European countries, DKV offers the largest service network in the business. We continue our efforts to optimise our network even further, and our expansion in Ireland is another example of this. In this way we contribute to cost optimisation and effective fleet management for the future as well."