AGM Telematics, the fleet management and vehicle tracking solutions provider, has updated its popular and market-proven app and is offering the device free-of-charge to all routeMASTER users.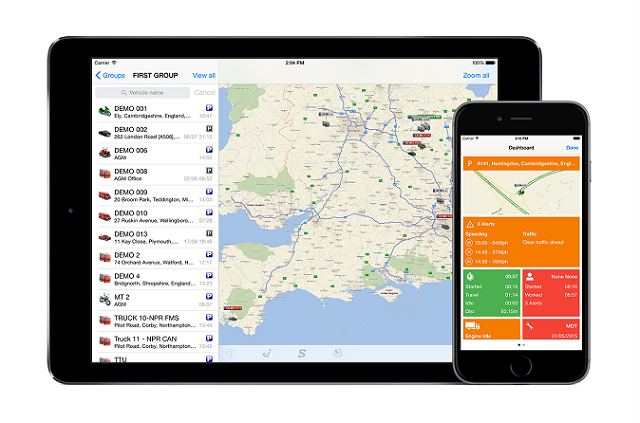 The routeMASTER mobile app enables users to view the real-time location of their vehicles and access the core features of the system whilst on the move. The app is easy to download and can be used by all routeMASTER customers.
The key features include:
Vehicles View – a summary of all the vehicles and their present status.
Map View – show all the vehicles, zoom to individual vehicles to enable toolbar actions, Dashboard, Replay, Share Trip & Fast Track.
Live Tracking – shows the latest location of a chosen vehicle in real time. Live data 'pushed' to the app.
Fast track – override the standard update rate, giving 5 second updates before returning to the standard rate.
Route replay – shows the trips carried out on any day since the unit was installed.
Dashboard – 2 pages of today's data, giving location, alerts, driver information, MOT & service dates & live activity feed.
Share Trip – share access to view a vehicle's current trip by sending an emailed link.