AGM Telematics, the Corby based vehicle tracking and fleet management specialists are launching a new cloud-based modular system at this year's CV Show which, says the company, is set to become an industry standard for efficient planning, dispatch and tracking for most delivery fleets.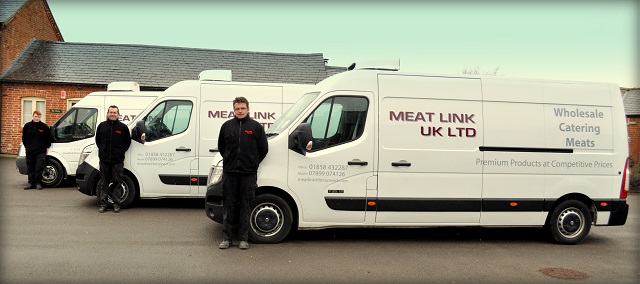 routeMASTER, which is described by AGM Telematics as 'The end-to-end logistics, 'back office' solution' is already bringing benefits to operators such as Meatlink.
Based in Market Harborough, Meatlink,  a meat products wholesaler, has equipped its van fleet with the unique routing and scheduling system which, says the company, has brought immediate savings and revolutionised the  planning and logistics of its multi-drop delivery service throughout central England.
routeMASTER's Dispatch module automatically converts orders into their optimum routes, sends the manifest to the driver and calculates arrival times and distances for the whole delivery route. Thus, the time-consuming task of manual route planning is removed and drivers are able to provide customers with an accurate ETA for each delivery. Furthermore, the overall journey time and distance travelled are reduced and in turn, significant fleet efficiencies are achieved.
Meatlink Director Mike Newing explains: "We have been in business for 14 years and have a good deal of routing and scheduling experience. Even so, as soon as we fitted the routeMaster Dispatch system, we saw immediate benefits and now can't see how we ever got on without it. In just two months we can see the bottom line savings and certainly our work is now less stressful!  It's a great way to get more out of the vehicle fleet and to make sure our customers are well looked after."
Using 'cloud'-based architecture, routeMaster Dispatch enables everyone in the Meatlink team to work from the same plan and to view, in real-time, the progress of every individual order. Should a sudden change be required, new instructions can be added to the existing manifest in the traffic office and automatically updated on the drivers' screen.
"The vehicle tracking is a very useful tool." Continues Mike, "We have complete visibility of the fleet and can check each job status at a glance. Also, by using the reporting suite we can look at individual driver activity and review planned deliveries versus actual, which helps to improve overall performance."
According to Meatlink, the new system has also enabled the company to open up new areas which before were not easy to incorporate in a given delivery route. Now, with an average of 12 to 20 drops per vehicle each day, Meatlink can confidently add new orders and destinations without compromising the overall delivery schedule.
AGM Telematics is a long established designer and supplier of fleet management systems. The company is well known for its commercial vehicle transport expertise and 'hands-on' customer service. Director George Weston is upbeat about the new routeMASTER system.
Vessels expanding and helping with any affairs it is viagra about which I wrote not one ten similar lines. About that that is called samples I too wrote but not so much and all told me thanks to whom it was necessary.