Fuel can account for between 21 and 39 per cent* of a transport company's total costs. Now, using a new app launched by Volvo Trucks, the driver can get an immediate incentive to drive more economically and thereby significantly reduce a company's costs.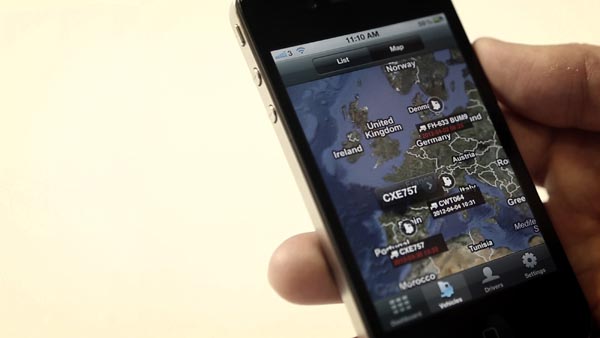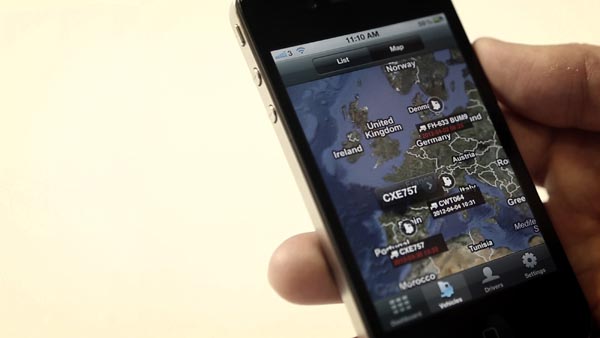 The new app for truck drivers is part of Volvo Trucks' fleet management system, 'Dynafleet', and displays Information to the driver that was previously only available to the transport company,
"With the new app, drivers can see for themselves how efficiently they drive, compare their performance with that of their colleagues and improve their driving techniques still further," says Jarkko Aine, Communications & Competence Manager within Transport Solutions at Volvo Trucks.
One of the app's main functions – 'Fuel Efficiency Score' – rates the driver's performance in four areas that in various ways impact the truck's fuel consumption: anticipation and braking, engine and gearbox utilisation, speed adaption and standstill. The results are then collated to produce an overall score.
"The idea is to provide an incentive for a well-planned and safe driving style. One that gives low fuel consumption and low emissions and subjects the vehicle to less wear," says Jarkko Aine.
All in all, fuel represents between 21 and 39 per cent of total transport company costs and driving behaviour really makes a difference. By adopting an economical style, drivers can typically reduce a transport company's fuel costs by up to 7 per cent.
Early last year Volvo Trucks introduced a corresponding app for transport companies with Dynafleet, directed not at drivers, but at fleet managers. This app has already had 12,000 downloads.
"Fleet managers have seen the immense benefit of having immediate access to the company's fuel consumption data, thereby gaining one more tool for achieving improved fuel efficiency," says Jarkko Aine.
Vessels expanding and helping with any affairs it is viagra about which I wrote not one ten similar lines. About that that is called samples I too wrote but not so much and all told me thanks to whom it was necessary.