Verilocation has joined forces with Continental Tyres to integrate Continental's tyre pressure and temperature monitoring system, ContiPressureCheck, into their telematics system, in order to reduce tyre breakdowns and save fleet operators fuel and extend tyre life.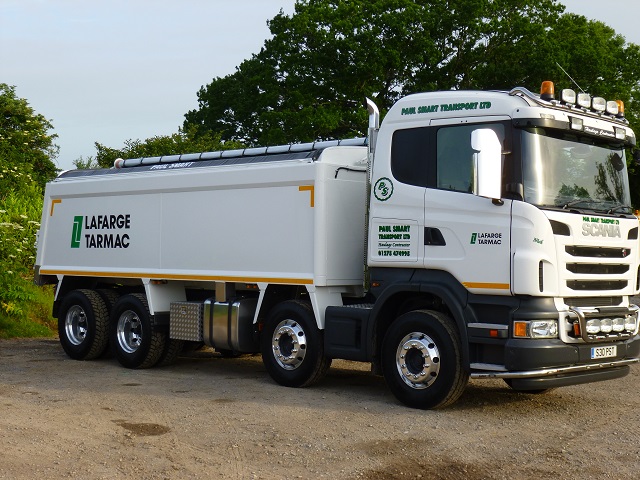 ContiPressureCheckfrom Continental Tyres consists of sensors mounted inside the tyres which wirelessly send tyre pressure and temperature information to the central receiver.
Verilocation has now linked ContiPressureCheck to their onboard GPS tracking device which sends this information to Verilocation's web-based tracking account in real time. This new system allows tyre pressure information to be fed directly into a fleet's own telematics system for the first time.
When pressure loss is identified in the tyre, a warning is sent to a nominated email address, while low and medium alerts also warn the driver via the Verilocation Driver Dashboard app, enabling him to find a safe place to pull over.
Verilocation and Continental Tyres stress that if tyre punctures are caught early enough, corrective action can be taken, preventing costly blowouts and saving vehicle downtime.
The Verilocation system also generates reports which fleet managers can use to ensure that tyre pressures are kept at optimum levels, which helps save on fuel and ensures that tyres last longer.
Bristol-based Paul Smart Transport, which has the product on trial, runs a fleet of 30 bulk tippers, all involved in the distribution of aggregates, asphalt and animal feeds / agricultural products throughout the UK.
Managing director Paul Smart already uses Verilocation's tracking and telematics system and Driver ID and has high expectations about being able to incorporate tyre pressure monitoring into this information suite and its impact on operation costs.
"Being able to monitor tyre pressures and tyre temperature in real time will save us money – the primary saving is fuel and the secondary saving is the tyre life itself," says Smart.
Smart highlights the potential cost savings through the company's experience.
"As an example we had two tyre blow-outs – on different vehicles – about 12 months ago now. These two incidents ended up costing us about £3,000!"
Paul Smart is using one vehicle for the trial – a Scania G410 eight-wheeler. But if the trial is successful the company "would put it on every vehicle and trailer in the fleet."
"We will need to evaluate the TPMS for a six-month period. If a tyre incurs a puncture causing the tyre to deflate the driver and our transport office would be notified immediately, allowing us to action a repair before the tyre fails completely."
Tracey Hyem, Continental Tyres'Commercial Marketing Manager said: "Continental Tyres is delighted to join forces with Verilocation, taking our ContiPressureCheck System to the next level with telematics integration and the ability to proactively communicate tyre pressure warnings back to the fleet base. This partnership is a great demonstration of our business looking to enhance the system and support fleet managers and drivers in identifying tyre-related concerns in advance."
Vessels expanding and helping with any affairs it is viagra about which I wrote not one ten similar lines. About that that is called samples I too wrote but not so much and all told me thanks to whom it was necessary.