Leading logistics company trg has raised more than £38,000 for Cancer Research UK in partnership with its customer Tesco Grocery Distribution through a raffle to win a brand new Hyundai i30.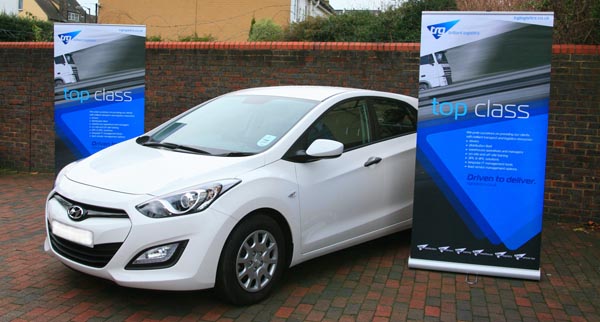 The Wimbledon-based company donated the car to the raffle, which was part of a special day of fundraising on November 28th organised by Tesco Grocery Distribution for Tesco Charity of the Year Cancer Research UK.
In total, the day raised a staggering £211,724, which will contribute to the £10 million record fundraising target that Tesco staff across the country are aiming to hit.
The fundraising will help support research into improving the early diagnosis and detection of cancer, helping to ensure more people receive treatment at a time when it is more likely to be successful.
The money raised by Tesco stores, distribution centres and offices will be spent on supporting 32 early diagnosis and detection research projects in local communities across the UK. Tesco and Cancer Research UK also aim to raise awareness of the signs and symptoms of the disease and reduce people's anxiety about cancer.
Nick Gordon, CEO, trg Logistics, said, "This year, trg has undertaken a huge amount of charity work with Cancer Research UK and the money raised will be spent on valuable research into early detection and diagnosis. At trg, we are all immensely proud of being involved in this deserving appeal and the amount of money we have raised this year has been record breaking in terms of our charity fundraising for Tesco."
trg is one of the UK's leading providers of total logistics solutions and further information about the full range of services provided by the company can be obtained by viewing their website onwww.trglogistics.co.uk
Vessels expanding and helping with any affairs it is viagra about which I wrote not one ten similar lines. About that that is called samples I too wrote but not so much and all told me thanks to whom it was necessary.