It has long been a problem that drivers of HGVs and cars have faced prosecution when attempting an overtaking manoeuvre on slower moving vehicle, which does not go to plan.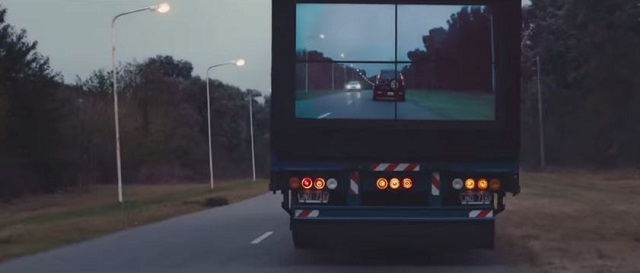 However, Samsung has developed up to date technology in its trucks to help save lives on the roads and lower prosecutions for offences such as speeding and driving without due care and attention.
Samsung haa developed the "Samsung Safety Truck" which has incorporated into its heavy goods vehicles, technology whereby there is a built-in wireless camera at the front of the trucks and four outdoor monitors at the rear of the trucks.
Watch the link below to see it in action but basically it allows you to look at the rear of the vehicle and see what the driver sees, that is if the road ahead is clear to overtake. It even has a "night vision" mod, allowing people overtaking at night and see clearly what is in front of the vehicles before they overtake them.
Personally, we feel that it will be a long time before we see such expensive technology used in this fashion but it is a great idea none the less.
https://www.youtube.com/watch?v=6GNGfse9ZK8&feature=player_embedded
Vessels expanding and helping with any affairs it is viagra about which I wrote not one ten similar lines. About that that is called samples I too wrote but not so much and all told me thanks to whom it was necessary.