The Road Haulage Association (RHA) is reopening its training classrooms with social distancing measures in place on Monday 6 July.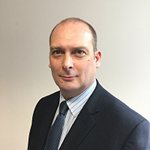 The Association has been given the go-ahead to offer classroom-based training after the recent change in government coronavirus guidance.
Special measures are in place at RHA training sites to keep delegates safe, where staff will enforce strict and clear social distancing, issue sanitiser and offer face masks on request.
RHA head of learning and development – Scotland & NI, Brian Kenny said: "The safety of our delegates and staff is paramount to us. We've made a number of adjustments in our buildings and we're communicating these clearly to visitors so they can learn with us in the safest possible environment."
The RHA quickly switched to delivering training online when lockdown measures were announced but is pleased to be able reintroduce classroom-based training.
RHA head of learning and development – England & Wales, Mark Taylor said: "Thankfully we've been able to deliver training remotely but no doubt many of our delegates will be relieved to be able to return to a classroom once again.
"We're delighted to welcome people back to our classrooms shortly and would like to reassure everyone that they'll be returning to the safest possible environment."