Heating systems specialist Remeha Commercial is expanding its UK supply and distribution thanks to Delivered.net, the overnight delivery company. Wokingham-based Remeha Commercial is one of the UK's foremost suppliers of heating products and a pioneer in condensing boiler technology and low carbon boiler systems.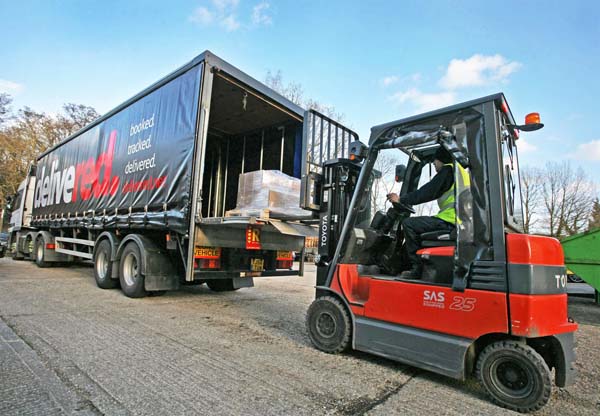 Partnered with TPN, Delivered provides nationwide overnight pallet delivery service from its pallet distribution centre in Theale, near Reading. The TPN network handles over 45,000 pallets each week to destinations across the UK.
Remeha distributes boilers to trade customers installing heating systems in schools, hotels and hospitals, as well as to merchants. The deliveries are heavy items weighing between 100 kg and 500 kg, and they are usually to live sites with public access.
Warehouse logistics manager David Carrington says he has used Delivered's TPN service for four years as the result of a delivery study he did when he first joined the company five and a half years ago. "I was looking for best value and service," he says.
"Delivered (formerly Scarlet) came in with good rates but singing the praises of TPN. I'd dealt with pallet companies before and was unimpressed – but we tried it and to this day, I can't fault the service."
David Carrington says other companies have tried to win the business from Delivered and have failed.
"There is no way they can prove to me they can meet or exceed these service levels. Delivered and TPN are very good."
Remeha Commercial typically inputs 20 pallets a night into the network – although during the busy season of July to September it can rise to 60 – all for next day delivery.
Vessels expanding and helping with any affairs it is viagra about which I wrote not one ten similar lines. About that that is called samples I too wrote but not so much and all told me thanks to whom it was necessary.