PC Howard, a logistics company with over 70 years' experience in road transport and freight distribution, has appointed a new Business Development Manager.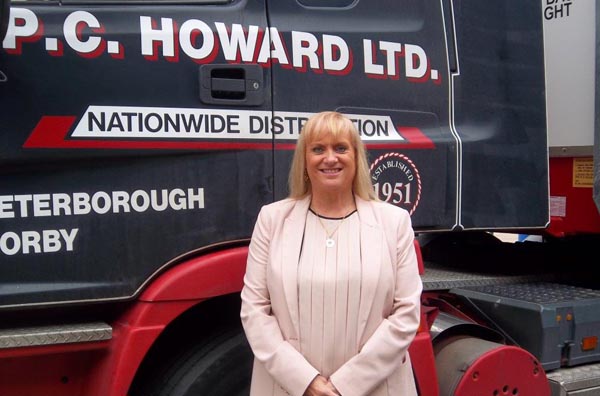 Julie Graziano joins the Palletways member with 26 years' experience in the transport and logistics industries, having previously worked for TNT and Tuffnells Parcels Express. Julie will be responsible for helping local companies to develop their business through an improved delivery network.
About her appointment, Julie said: "I'm excited to be joining PC Howard. I look forward to using my extensive knowledge of the local area to help businesses improve the efficiency and effectiveness of their distribution, on a national and pan-European basis".
Andrew Howard, Principle for PC Howard, said: "It is great to have someone of Julie's calibre on board. Her experience of working with high profile companies and her knowledge of the local area will be a real benefit to our team and our customers".
PC Howard is one of over 100 members in the Palletways UK network – Europe's largest and fastest growing express palletised freight network. The company's distribution networks are made up of independent transport companies who share each other's resources to deliver small consignments of palletised freight to market faster and more cost effectively than ever before.
Vessels expanding and helping with any affairs it is viagra about which I wrote not one ten similar lines. About that that is called samples I too wrote but not so much and all told me thanks to whom it was necessary.