Palletways, Europe's largest provider of express distribution services for palletised goods, has announced two developments to its existing pan-European services. Firstly it will be extending its geographical coverage by offering full services to and from both Czech Republic and Slovakia and secondly it will be adding two new pallet types to all of its pan-European services, with the addition of both a Mini Quarter Pallet and a Light Pallet. Both new developments will be launched on Monday, September 2.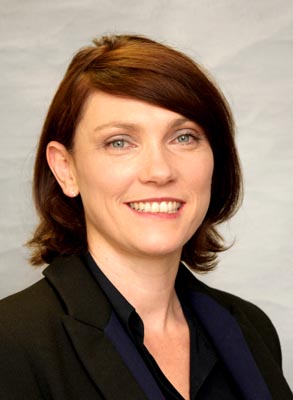 The Czech Republic and Slovakia will bring Palletways coverage to a total of 13 European countries, further enhancing its position as the leading Pallet Network in the palletised freight sector.
Rachael Alpha, Managing Director of Palletways Europe GmbH, said: "The addition of the Czech Republic and Slovakia is part of our wider strategy to expand our geographical footprint in Europe and further enhance our customer offering. It also reinforces our position as Europe's largest network for the express distribution of palletised goods."
By offering two new additional pallet definitions – the 'Mini Quarter' and the 'Light' Pallet, Palletways now offers a total of five different standard pallet types on all pan-European services, making it by far the most comprehensive offer within the sector.
Rachael Alpha, Managing Director of Palletways Europe GmbH, said: "the two additional pallet types are the result of ongoing conversations with our customers across Europe. We are committed to offering the best pan-European services and our new pallet types mean that more of our customers will be able to benefit from Palletways proven service excellence, regardless of the type of freight being shipped"
Palletways has a total of over 300 depots and 12 hubs and provides collection and distribution services across 13 European countries: Belgium, Denmark, France, Germany, Italy, Luxembourg, Netherlands, Portugal, Republic of Ireland, Spain, United Kingdom, Czech Republic and Slovakia.
Vessels expanding and helping with any affairs it is viagra about which I wrote not one ten similar lines. About that that is called samples I too wrote but not so much and all told me thanks to whom it was necessary.