The 2020 Budget is not radical enough to incentivise businesses to significantly reduce their carbon footprints, according to FTA Ireland (FTAI), the business organisation representing all aspects of the sector.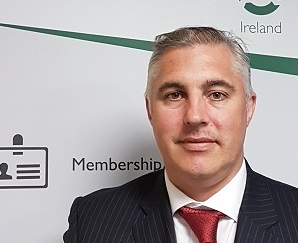 In response to the Budget 2020, Aidan Flynn, General Manager of FTAI, commented: "In the view of FTAI, Budget 2020 lives up to its billing as an overly cautious set of measures; it will fail to trigger the cultural change required to reduce the country's carbon footprint. It will not incentivise the logistics sector to make the radical changes required to meet government-mandated carbon-emission reduction targets by 2030."
He added: "Within the Budget, there are no measures to incentivise businesses to change their fuel burning habits or encourage the uptake of alternatively fuelled technologies. This Budget focused on delivering increased taxation with no support for industry to counteract the penal charges it faces."
The Republic of Ireland is faced with fines of more than €23 million of the mooted €500 million fine to be levied on the country from January 2021. The country will have to purchase 'carbon credits' or 'statistical transfers' to offset the number of tonnes of CO2 by which it misses its renewable energy and efficiency targets. A 5% reduction in Ireland's 1 million tonne CO2 target is worth €23 million.
Mr Flynn continues: "FTAI does, however, welcome the establishment of a Brexit contingency fund; this is a prudent measure, and, if distributed correctly, will provide vital aid for industry in the event of a No Deal Brexit. Some of the areas touted for No Deal Brexit funding include staffing, ports, airports and facilities management, but we would like to see much more detail in these plans. In the view of FTAI, this financial investment should start now to help the supply chain adjust, particularly for developing regional ports."
"Brexit will place a strain on the whole economy; aiding businesses to trade in an environmentally-efficient manner is good governance and prudent in these difficult times. We need a dynamic and competitive industry; adding costs and not offsetting these increases with viable alternatives will stifle business growth. Skills shortages, operational costs, and adapting to the new Brexit reality are all costs to a business that without support and a collaborative approach from government and industry, will have devastating consequences for all the hard-working people in the logistics sector. Much more must be done!"