Although the just revealed Renault Trucks new flagship, the Range T, to replace the legendry Magnum, will not go on sale here until January 2014, the forthcoming Mondello Truck Show is planning to pay tribute to one of the true icons of road transport. For 23 years, the Magnum, with its big square cabin, served as a spacious home-from-home for the long distance truck driver.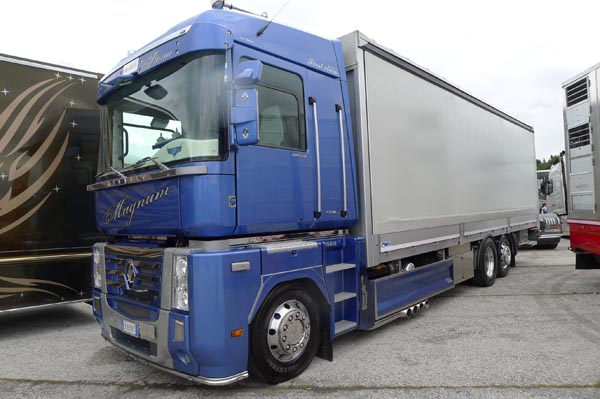 First launched in 1990 to instant acclaim by the press and the public, it made history by becoming 'International Truck of the Year' in 1991. With a totally flat floor, interior headroom of 1.87m (subsequently increased to 2m) and unprecedented freedom of movement inside the cab, the Renault Magnum revolutionised the world of trucks. Among its other unique features are the flat vertical side steps, which allow easy access while the high driving position combined with the vertical dash area offers great road visibility.
Since then, the Renault Magnum has been upgraded on five occasions to ensure that it kept up with the latest technology. The most recent version is the Legend Limited Edition, which features a retro-look of the first model – the AE, the Magnum's original name.
At the Mondello Truck Show to be held at Mondello Park, Caragh, County Kildare on 20/21 July next, a special section will be provided for a Renault Magnum display for Show visitors to bid farewell to the legendry Renault Magnum.
Reduced price tickets and exhibitor/competitor packs are available at:http://www.mondello.ie/race_events/shows/truck
Vessels expanding and helping with any affairs it is viagra about which I wrote not one ten similar lines. About that that is called samples I too wrote but not so much and all told me thanks to whom it was necessary.