The delivery of an SDC trailer on Michelin tyres two years ago has helped define a new tyre strategy for South Wales-based Inter-Haul Pallet Services, which is helping the company reduce its operating costs.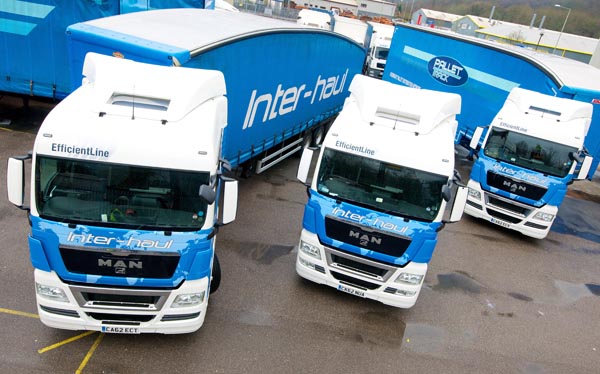 The double-deck trailer arrived from the factory on 265/70 R 19.5 Michelin XTE2 tyres as original equipment and is used for night-time trunking to the Pallet Track hub in Wolverhampton – a round journey of nearly 400 km. Fitted with a hubodometer, the customer has been able to compare tyre performance between the Michelin-shod trailer and other double-deckers in the fleet.
Julian Larking, Transport & Procurement Manager at Inter-Haul Pallet Services, says: "We'd previously been fitting cheaper tyres and we thought the mileage we were getting was pretty good, until we made comparisons with the Michelins. They have out-lasted the Hankooks by a year."
The Michelin XTE2 rubber remained in service for 22 months on the third axle, whilst the tyres on the first and second axle are still in service after two years. In comparison, Inter-Haul reports the competitor tyres on its double-deck trailers last a maximum of 12 months.
Larking explains: "We pay more for a Michelin, but they are helping to bring our tyre costs down. You've got to consider total value of ownership, as when you factor in the additional tyre life, they help us save money. It's made enough of a difference for us to start specifying Michelin for all replacement tyres, and as original equipment wherever possible."
As part of the customer's move to a new tyre policy, Michelin has made tyre pressure suggestions for each vehicle type in the whole fleet which it expects will help to deliver fuel savings of approximately £5,000 in the first year.
Inter-Haul has also engaged ATS Euromaster to increase its level of tyre support. As well as fitting new tyres, mobile ATS Euromaster technicians from the Treforest centre now carry out monthly fleet inspections which aim to inspect every single tyre on the fleet, whilst also checking and adjusting pressures. Technicians also schedule any service work required, such as regrooving, twinning and turning tyres on the rim.
The Inter-Haul fleet comprises 17 commercial vehicles, including seven tractor units and 10 rigids, together with 15 trailers. As well as the night-time trunking, the tractors also operate during the daytime with a fleet of urban trailers, supporting the rigids in making deliveries and collecting freight locally for overnight transfer via the hub.
Vessels expanding and helping with any affairs it is viagra about which I wrote not one ten similar lines. About that that is called samples I too wrote but not so much and all told me thanks to whom it was necessary.