Attracted to the Volvo truck range by a winning combination of excellent fuel returns and competitive rental costs, Newport, Gwent-based logistics company MCL UK, recently added two Classic Volvo FH 6×2 Globetrotter XL tractors to its 65-strong fleet.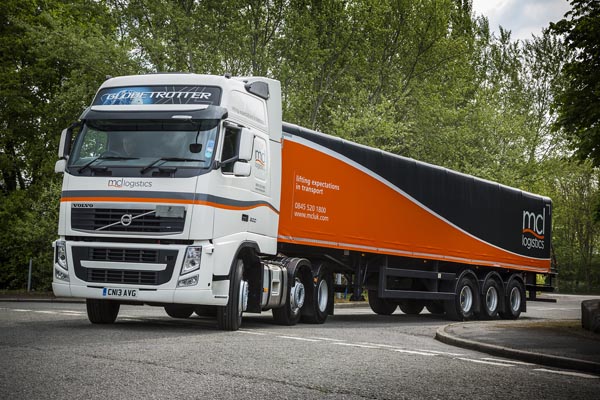 "We are big believers in being at the forefront when investing in the latest available technology so vehicle tracking and SatNav are now considered the basic tools of today's telematics," explained MCL's Managing Director, James Howells.
"We now operate a dozen Volvos and our expectations are that these latest trucks will match – and even exceed – the benchmarks already set in areas such as reliability and fuel consumption," said James Howells.
James Howells also praised Volvo's Dynafleet App, saying that it enabled MCL's Transport Manager to engage with drivers to ensure the highest levels of productivity.
"Dynafleet telematics enable us to monitor Key Performance Indicators (KPIs), including driver behaviour and how this affects fuel consumption," he added.
Volvo driver-training was provided when the new trucks first entered service and almost immediately resulted in an improvement of one mile-per-gallon.
Designed to operate in conjunction with a variety of trailers including curtain-siders, flats and bulk units, the 'Classic' FHs – supplied by Truck and Bus Wales & West Ltd – operate throughout the UK from depots in Newport, Ebbw Vale and Kingswinford.
Driver reaction to the new trucks, says James Howells, is reported to be 'all good', with the high levels of comfort and overall quality finish coming in for particular praise.
Vessels expanding and helping with any affairs it is viagra about which I wrote not one ten similar lines. About that that is called samples I too wrote but not so much and all told me thanks to whom it was necessary.