For more than 15 years, Lytx™ has been combining sophisticated data analysis with expert video review to provide commercial fleets with the tools to prevent collisions within their fleet. This unique approach from Lytx helps drivers become safer and reduces collision costs by an average of 50-80%.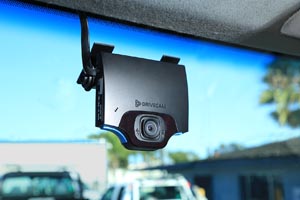 During this time Lytx has analysed billions of miles of data and gathered valuable insight into driver behaviour and road safety. This insight allows Lytx to help drivers recognise, and where possible avoid, risky situations on the road.
Approximately 90% of all collisions are caused by human error. The key to preventing these incidents is to understand the driving behaviours and habits that increase the risk of being involved in a collision.
Paul Jones, Lytx Europe Ltd.'s Vice President and General Manager explains: "We don't just give our clients data – we give them the insight to be able to proactively manage risk and improve driver safety and performance. The road is a dangerous environment and we give businesses the tools they need to ensure that their drivers get home safely each night. Additionally, companies using Lytx also benefit from lower operating and insurance costs and improved safety performance year after year."
At its core, the DriveCam® Programme is very simple, despite the fact that it uses sophisticated predictive analytics technology developed by Lytx. A dual-facing video event recorder sits in the cab and is programmed to recognise particular types of driver behaviour and activity as risky events Only these types of events are captured, in short 12-20-second clips, and then uploaded to Lytx's cloud-based platform.
Lytx's trained analysts then review the video events and apply a risk assessment score to each one, as well as provide suggestions for how the driver could be coached to improve and avoid similar situations in the future The analysts also filter out events that aren't risky, such as hitting a pothole. Risky events are then uploaded to Lytx's DriveCam Online® platform, so that fleet safety managers can review their prioritised incidents in a quick and operationally efficient manner.
The DriveCam Programme also provides an opportunity to recognise and reward professional skill, as well as helping to exonerate drivers when they are not at fault.
"As part of our service we work closely with our clients, helping them to expand their own internal driver coaching capabilities to help their drivers develop heightened risk awareness and improve their performance," adds Jones. "Very quickly our clients see marked improvements in their on-road safety records, with positive reductions to insurance, repair and vehicle off road (VoR) costs. And the drivers can feel themselves becoming better drivers. A driver from one of our oldest UK clients recently received the International Driver of the Year Award, and he takes great pleasure in the fact that he hasn't clocked up a single risky event in five years. He knows that our system has helped him to become a better, safer driver."
Globally Lytx protects more than 950 commercial and government fleet clients who have driven more than 25 billion miles. Clients include leading waste, distribution, construction, transit and utilities companies. UK clients include DS Smith and Riggotts.
The DriveCam powered by Lytx™ solution also integrates GPS tracking and fuel management as additional options.
Lytx harnesses the power of data to change human behaviour and help good companies become even better. Most of all, we strive to help save lives – on our roads and in our communities, every day.
Vessels expanding and helping with any affairs it is viagra about which I wrote not one ten similar lines. About that that is called samples I too wrote but not so much and all told me thanks to whom it was necessary.