New penalties to tackle middle lane hogging and tailgating came into into force in the UK on Monday along with increases to other fixed penalties. Although viewed by many as another way of making money out of the beleaguered motorist, the new penalties will be enforced and could be very costly, so do not get caught out!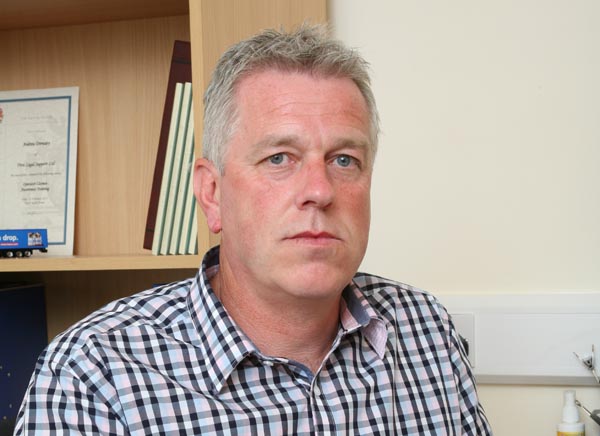 Andrew Drewary, Director of First Legal Support which is a specialist outsourced accident investigation company said: "The offence of middle lane hogging is not something that will be an issue to lorry drivers. However, the offence of tailgating is a totally different issue. Many lorry drivers will not admit to it but you only have to see how close lorries are to each other on the motorways in particular, to know how much of an issue this is."
The changes being introduced will give the police powers to issue fixed penalty notices for careless driving. It is aimed at giving them greater flexibility for less serious careless driving offences which include tailgating or middle lane hogging. It is hoped that the new processes reduce their time from having to deal with all the intensive administrative work when preparing cases for court but most feel it is all about making money.
It is evident that the majority of drivers are law abiding but there is still a hard core minority that are not getting the message. Even though lorry drivers are professionally qualified to carry out their employment they are still guilty of committing some of the most common offences. Even though the new penalties are aimed dealing with the less serious matters the more serious matters will still be dealt with at court and offenders may face greater penalties.
It is hoped that the fixed penalty option will enable the police to offer educational training as an alternative to endorsement. However, this may not be an option to lorry drivers. Regardless of the decision made by the police drivers will still be able to appeal that decision at court.
Andrew Drewary continues: 'Regardless of the reasons why lorries tailgate and every driver will have their own argument to justify such their actions, it is very much an act of careless driving. Unfortunately, the consequences of such actions can be catastrophic as witnessed by many motorists everyday.'
Although middle lane hogging and tailgating are new offices, the existing fixed penalty levels for most motoring offences are to rise. Offences such as using a mobile phone at the wheel and not wearing a seatbelt are to rise to £100. The additional offences mentioned are the other most common offences to relate to lorry drivers.
The mobile phone is now such a necessity for work purposes nearly everyone has one with them in their vehicle and they are very hard to ignore. Recent figures show that a large majority of drivers see others using mobile phones behind the wheel at some point everyday of the week and in some quarters, is classed as an epidemic within the driving industry. Therefore, the sensible option is to have a hand free device fitted to your vehicle to reduce the temptation to pick up your mobile.
Drewary says: "Only time will tell if the new penalties will change the psyche and actions of those who drive a vehicle. However, professional drivers need to realise that it is clear the government is determined to try and improve the driving standards on the roads. So don't make yourself an easy target for the police as failure to adhere to the new regulations could have a major impact on your livelihood as well as on the lives of others."
It must be remembered that endorsable road traffic offences contribute to a small but significant number of casualties each year. As an example, excess speed resulted in 213 deaths and using a mobile phone while driving resulted in 374 road casualties during 2011.
Although penalty levels are to increase, penalty points will remain unchanged. Most motoring fixed penalties offences will increase under the changes as follows:
a non-endorsable £30 fixed penalty notice will rise to £50
an endorsable £60 and non-endorsable fixed penalty notice will rise to £100
an endorsable £120 fixed penalty notice will rise to £200
the fixed penalty notice for driving with no insurance will rise from £200 to £300
Graduated fixed penalties mainly for commercial goods and passenger carrying vehicles including offences like drivers' hours and overloading and financial deposits (for drivers without a satisfactory UK address) will increase as follows:
a £30 non-endorsable fine will rise to £50
a £60 endorsable and non-endorsable fine will rise to £100
a £120 endorsable and non-endorsable fine will rise to £200
a £200 endorsable and non-endorsable fine will rise to £300
Vessels expanding and helping with any affairs it is viagra about which I wrote not one ten similar lines. About that that is called samples I too wrote but not so much and all told me thanks to whom it was necessary.