A leading transport business in Manchester is expanding its services into Europe in partnership with other top UK hauliers.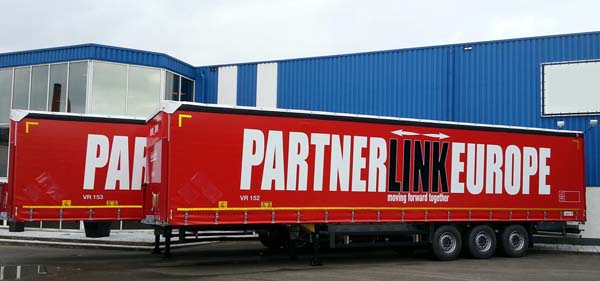 AK Worthington, the transport division of AKW Group, based at Trafford Park, is now offering delivery services to France, Germany, Holland, Belgium and Italy through the Partnerlink haulage consortium.
"The new European delivery platform enables AKW Group to provide an additional service to our existing customers and target new firms who are looking to export to Europe," said Julian Richards, Managing Director of AKW Group.
AKW Group is a principal shareholder in Partnerlink, an 18-strong UK haulage consortium established 13 years ago, which recently announced it has teamed up with partners on the continent to offer the new European delivery service.
Partnerlink had previously focused on UK deliveries and collectively the membership has 3,800 trailers, 5,000 staff and 750,000m² of warehousing space at its disposal.
John Davidson, director of Partnerlink, said: "The benefits we have seen from Partnerlink have been huge. Partners can offer a next day solution to anywhere in the UK, all at competitive prices, and with a quality service that our customers demand.
"It was only logical for Partnerlink to mirror this same success and branch its services out to the European market. We are very excited at the prospects."
The expansion into Europe comes as AKW Group, which also provides extensive warehouse, contract packing, freight forwarding and container freight and international freight movement services, plans to expand its turnover to over £25million within the next four years.
"This is an extremely exciting time for the business and despite difficult economic conditions we have remained dedicated to offering our customers the best possible service," said Julian Richards.
"We remain focused on identifying new ways to develop our services and within a two year period we are looking to increase our European sales to over £2m per annum."
Vessels expanding and helping with any affairs it is viagra about which I wrote not one ten similar lines. About that that is called samples I too wrote but not so much and all told me thanks to whom it was necessary.