The International Road Transport Union (IRU) is calling on governments worldwide to help the sector in three particularly crucial areas: cash grants to address liquidity, insurance premium flexibility, and waiving taxes and charges.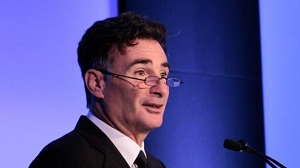 The call comes as new IRU research reveals the continuing catastrophic impact of COVID-19 on the commercial road transport industry, with a very high default and insolvency risk across the sector worldwide.
Insolvency indicators assessed include fixed asset turnover, forecast cash flow and real revenue turning point. Ranked on a risk scale from one to ten, all regions of the world are standing at the highest levels, nine or ten. This points to a looming wave of bankruptcies in road transport, which will have a devastating effect on the global economy and its ability to recover from the pandemic, the IRU says.
"The vast majority of the over 3.5 million road transport companies that we represent are small and medium sized firms, and they are the glue that holds global supply chains and mobility networks together," said IRU Secretary General Umberto de Pretto. "Most of them are struggling to pay their bills. This is a huge threat to the global economy."
The research also shows that global losses have escalated to USD 679 billion for goods transport, and at least USD 500 billion for passenger transport. The update is particularly disastrous for Europe, where forecast losses for goods transport operators have soared by two thirds since the summer to USD 125 billion, and stand at USD 94 billion for passenger transport companies. If no immediate action is taken, these losses are expected to spiral further during the second wave of the pandemic.