A resolution on migration and the international refugee crisis has been adopted by the International Road Transport Union's General Assembly.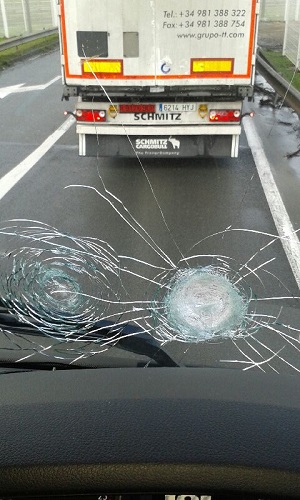 Recognising that migration is a worldwide humanitarian, social and political challenge for governments, international organisations and society in general, the has IRU called on governments to work together in a more co-ordinated, rapid manner to tackle the issue.
According to data from the UN Refugee Agency (UNHCR), the crisis in the Mediterranean alone has seen the arrival of over 750,000 refugees and migrants in 2015. 85% of these arrivals come from the world's top 10 refugee-producing countries.
IRU Secretary General, Umberto de Pretto, said, "Society isn't reacting quickly enough to this growing crisis. It's an issue that affects all of us and we need to work together as a global community to bring aid to those who need it most. Our industry stands ready to help wherever needed."
Indeed, road transport continues to play a crucial role in dealing with the ongoing crisis by helping bring aid to organised refugee camps. IRU encourages transport operators to implement best practices to minimise risks related to their operations, while also offering assistance to authorities and aid agencies.