An Irish lorry driver who was caught attempting to smuggle 63,342 litres of alcohol into the UK, stealing £90,000 in duty and taxes, has been jailed after an investigation by HM Revenue and Customs (HMRC).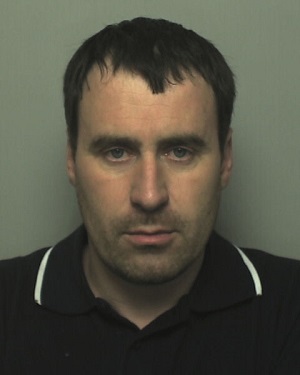 Sean McFadden, 34, from Letterkenny, Co. Donegal, was arrested in October 2012 when HMRC stopped him near the Southbourne Business Park in Eastbourne, and found 26 pallets, containing nearly 14,826 litres of mixed beer, hidden in his HGV. The alcohol, worth an estimated £29,000 in lost duty and taxes, was seized – along with his HGV.
McFadden had previously received formal cautions for smuggling two hauls of alcohol. In December 2011 he was caught at a cash and carry in Barking, London, with 24,643 litres of mixed beer, with a revenue loss over £29,000. In May 2012 he was caught at an industrial estate in Rainham, Essex, with a further 23,873 litres of mixed beer, with a revenue loss over £34,000. Both loads of alcohol were seized.
David Margree, Assistant Director, Criminal Investigation, HMRC, said: "McFadden was only interested in lining his own pockets. He knew he was committing a crime, but continued even though he had previously been stopped and cautioned. He had no regard for the law or that he was stealing from the UK taxpayer and the country's public finances. Excise evasion is a serious offence and, as this case shows, HMRC don't hesitate to take action where we find evidence of fraud.
Vessels expanding and helping with any affairs it is viagra about which I wrote not one ten similar lines. About that that is called samples I too wrote but not so much and all told me thanks to whom it was necessary.