Hauliers are, this afternoon, Wednesday, December 9, are finding out whether they have been successful in their applications for ECMT permits.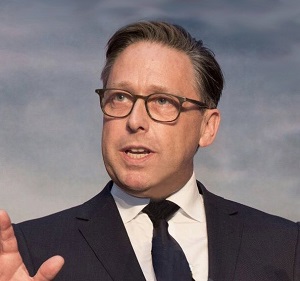 The RHA has repeatedly warned there would not be enough ECMT permits available to meet demand in a no-deal Brexit situation. The permits allow operators to transport most types of goods (or drive an empty vehicle) in to and through EU member countries.
Commenting, RHA chief executive Richard Burnett said: "There are just 14 working days left until the end of the year and the UK and EU are cutting it desperately fine.
"The UK haulage industry is, quite literally, resting on a knife edge. If a deal is struck then the need for permits becomes largely redundant. Right now there are just over 1,600 annual permits being allocated to meet applications for over 10,000 lorries That's not enough and the system cannot last indefinitely."  
In 2019, the UK exported £294 billion of goods and services to EU member states – equivalent to 43% of all UK exports.
Goods and services imports from the EU were worth £373 billion – 52% of all UK imports.
Continuing, Richard Burnett said: "The impact on these figures if UK hauliers have no alternative but to use ECMT permits will hit hauliers, businesses and consumers hard. The entire economy will suffer.
"In the event of a no deal we hope the reassurances we are getting from Government to have a six-month glidepath in place to provide similar access as that which we have now are real.
"Today's allocation is for annual permits only. An additional number of monthly ECMT permits will be allocated to UK hauliers when any alternatives will be known.
"The way we do business with the EU will change from 1 January. If UK hauliers still have to rely on a permit 'lottery' to access mainland Europe, the return on their business will not meet the investment. It's inevitable that many will inevitably, throw in the towel."