The continued extension of delivery hours is vital to support the nation's economic and societal recovery from the COVID-19 outbreak, according to FTA, one of the UK's biggest business groups. With 'non-essential retail' opening from 15 June 2020, and the government's active travel plans coming to fruition, continued flexibility in delivery times will be essential to meet soaring demand for products while respecting social distancing rules.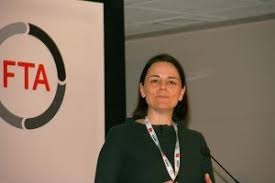 Elizabeth de Jong, Policy Director at FTA, comments: "As the business group representing the logistics sector, FTA campaigned successfully for delivery hours to be extended to strengthen the resilience of the supply chain during the pandemic; now, we are urging government to continue the relaxation as the nation emerges from lockdown to support economic and societal recovery from COVID-19.
"With 'non-essential retail' units permitted to open next week, we expect to see demand for products increase significantly; continued flexible delivery hours will allow logistics businesses to stock shops safely and efficiently while keeping up with demand. And with government plans to reallocate road space to cyclist and walkers, extended delivery hours will be needed due to restricted access. Logistics remains vital to supporting the nation through the pandemic and rebuilding the economy; government must not restrict its ability to do so."
FTA is one of the UK's leading business groups, representing logistics businesses which are vital to keeping the UK trading, and more than seven million people directly employed in the making, selling and moving of goods.  With COVID-19, Brexit, new technology and other disruptive forces driving change in the way goods move across borders and through the supply chain, logistics has never been more important to UK plc. FTA supports, shapes and stands up for safe and efficient logistics, and is the only business group which represents the whole industry, with members from the road, rail, sea and air industries, as well as the buyers of freight services such as retailers and manufacturers whose businesses depend on the efficient movement of goods. For more information about the organisation and its work, including its ground-breaking research into the impacts of COVID-19 on the whole supply chain, please visit www.fta.co.uk.