With more than 12,000 people losing their jobs in the past week across the UK, and many more redundancies expected as the Coronavirus Job Retention Scheme winds down, the business group representing the logistics sector is urging government to permit the switching of the industry's Apprenticeship Levy payments to a Skills Levy, enabling businesses to retrain staff in new roles.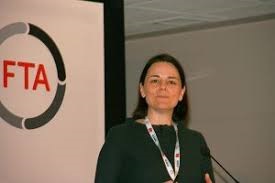 FTA, the largest membership organisation in the sector, is querying why government has not allowed monies collected during the pandemic under the current Levy scheme to be redirected to fund retraining for employees facing the threat of redundancy: "Throughout the COVID-19 crisis, logistics workers have been on the frontline, keeping businesses, retailers, hospitals and schools stocked with the goods and materials they need to keep going," says Elizabeth de Jong, Policy Director at FTA.  "At the same time, many businesses in the sector have continued to pay into the government's Apprenticeship Levy fund but have been unable to draw down the cash necessary to finance new starters into the sector, generally because apprenticeship standards for the vacancies they have are not yet available.
"With many new job opportunities arising as a result of the UK's new future relationship with the EU at the end of the year, now would be an ideal time to use the funding as a training grant to start retraining workers in the sector to fulfil new roles in customs and trade procedures, rather than making them redundant after the pandemic.  Logistics businesses cannot afford to pay twice to train staff."
At the start of the pandemic, FTA called on government to pause payments into the Levy fund – a charge of 0.5% of a business' annual pay bill for those with an annual salary total of more than £3 million – as companies were unable to recruit new apprentices due to social distancing rules, and with no new training programmes getting under way. To date, the logistics sector has paid over £410 million into the Apprenticeship Levy pot, but only 10% of these funds have so far been drawn down, mainly because no appropriate standard has been available for businesses to utilise.
As Ms de Jong continues, the industry sees continued value in the Apprenticeships programme, but has an urgent need to retain experienced staff whenever possible: "Apprenticeships are part of the future success of our industry, developing and training new recruits into our sector and enabling them to invest in the workforce of today.  But with so many businesses already under strain as a result of the economic shut down, it is imperative that we protect those already in the workforce by providing them with retraining opportunities – but we need monies to be able to fund this learning and development.  The current Apprenticeship scheme does not give industry sufficient help to provide the workforce needed right now, and simply represents an additional tax on companies trying to keep Britain trading as the economy re-emerges.  We urge the government to rethink its approach as a matter of urgency."