The European road freight sector endured another year of weak growth and anaemic profits, according to the latest market report from Transport Intelligence, European Road Freight Transport 2014.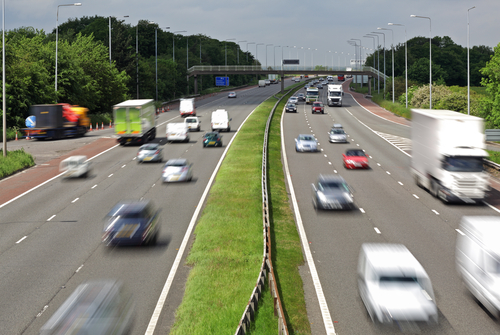 Overall the industry experienced growth of just 1.0% in 2013, weighed down by the impact of stagnation in the Eurozone. Only markets in Central and Eastern Europe prospered, with Poland, the largest market in the region growing by 5.8%. The UK was the best performing of the larger markets in Western Europe, with growth of 2.0% mostly derived from its economic recovery.
Across Europe operating margins remained low, hampered by the weak volumes which, according to analysis contained in the report, are the biggest single influence on profitability. Across a snapshot of markets, UK hauliers had the best margins, but at 2.5% they were hardly exciting.
However, according to one of the report's authors, Ti analyst David Buckby, the low market growth and profits disguise a looming upheaval in the industry. The report identifies a number of political, environmental and technological drivers which will fundamentally change the structure of the sector in the next ten years.
For example, increasing automation of trucks, liberalisation of cabotage and environmental legislation will create new challenges and opportunities for the industry. Many labour organisations and road freight operators are already opposing some of these changes which they believe are unfair and will make the industry even more competitive.
'New technologies and increased access to domestic markets by lower cost operators, especially those based in Central and Eastern Europe will result in a root and branch change to the road freight market environment. Vested interests will try to delay the onset of these changes, but it is inevitable that the road freight market of the future will change out of all recognition, even in the short to medium term,' commented Buckby.
Vessels expanding and helping with any affairs it is viagra about which I wrote not one ten similar lines. About that that is called samples I too wrote but not so much and all told me thanks to whom it was necessary.