Ctrack is to roll-out its integrated RFID monitoring system for the protection of high-value goods and assets across Europe. ISIS, developed in partnership with specialist designer and manufacturer of security seals Mega Fortris, will initially be launched in the UK, Holland and Scandinavia following the success of the security solution in South Africa and Asia Pacific.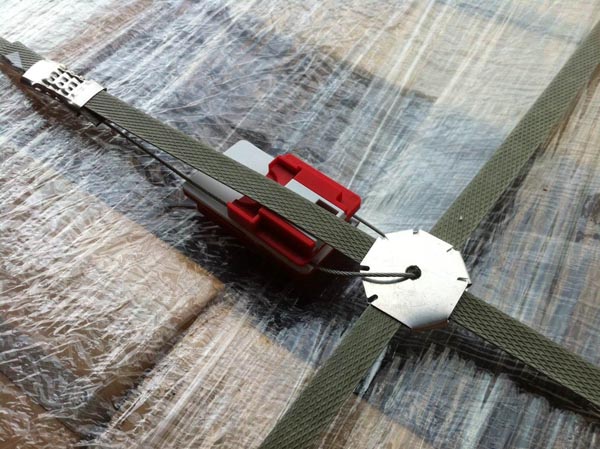 ISIS (Integrated Security Intelligent Solution) offers an ideal solution for a wide range of high-value, environment-sensitive and time-sensitive cargos including cash in transit, metals, bulk liquids, fuel, chemicals, pharmaceuticals, palletised goods and containers. It provides effective end-to-end consignment monitoring that combats cargo theft, reduces inefficiencies and minimises losses through pilferage or operational negligence.
The solution combines RFID technology and security tamper seals with Ctrack's fleet tracking solutions to enable operators to plan, load, tag, reconcile and monitor cargo during transit through to final delivery, as well as issue instant proof of delivery to customers. Three types of active ISIS I-Seals will be available – pallet, padlock and wire – that provide the flexibility to meet the precise operational needs of freight businesses.
The active seals are reusable for a period of three years with reporting at two minute intervals, providing the ability to monitor asset tamper, temperature, humidity and battery level. They each possess a unique ID number and can be located in cases, pallets or packaging, so cargo and goods can be monitored individually as part of a wider tracking solution.
John Wisdom, Managing Director of Ctrack Europe commented: "With current GPS tracking systems focusing on the monitoring of vehicles and drivers, we found that less attention was paid to the cargo being carried, which is essentially the purpose of the journey in the first place. ISIS enables transport businesses to remove this disconnect within their fleet operations to maximise security, efficiency and productivity."
Adrian Ng, Group Managing Director Mega Fortris Group said: "ISIS is the result of more than 15 months research and development with Ctrack to develop an advanced solution beyond simply security seals or GPS tracking. As a result, we have already seen considerable demand in other markets and anticipate similar success within the UK and mainland Europe."
Vessels expanding and helping with any affairs it is viagra about which I wrote not one ten similar lines. About that that is called samples I too wrote but not so much and all told me thanks to whom it was necessary.