The Department for Transport (DfT) has issued a consultation package seeking views on the implementation of three deregulatory commitments in the DfT's Red Tape Challenge – Road Transportation document.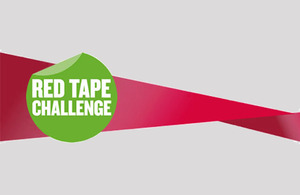 The deregulatory commitments centre on taking up the final exemption allowed in the EU drivers' hours rules for vehicles carrying cash/valuables; adopting the European timescales for downloading digital data from a tachograph and removing three regulations from the statute book.
In addition, this consultation is seeking views on the commitment in the Logistics Growth Review to explore opportunities to support green technologies through the operator licensing regime. The closing date for comments is 22 February 2013.
The consultation document can be viewed herehttps://www.gov.uk/government/consultations/dft-red-tape-challenge-and-logistics-growth-review-commitments
Vessels expanding and helping with any affairs it is viagra about which I wrote not one ten similar lines. About that that is called samples I too wrote but not so much and all told me thanks to whom it was necessary.