"Challenging" is how Arthur Gregg of Continental Tyres described the commercial vehicle tyre market in the UK and Ireland in a 2012 year end review.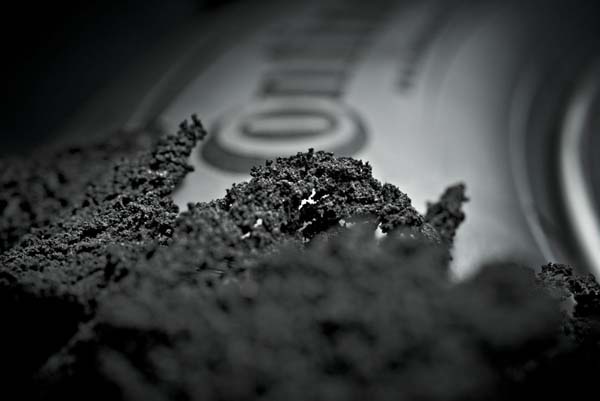 At the same time he paints a positive picture of fleet operators adjusting to tough economic times and of a company that continues to develop and introduce exciting new products in line with the many changes going on in the market.
Mr Gregg said that in terms of new commercial vehicle registrations both the UK and Irish markets broadly paralled each other. At year end the UK figures will show a drop in overall registrations of around 3.0% and in Ireland of just over 1.0%. Registrations of light commercials will show the biggest fall, down by 6.5% in the UK and around 2.6% in Ireland.
The picture is different, however, for vehicles over 3.5 tonnes and for heavy trucks and buses. Sales of 16 tonne plus trucks continued to grow strongly throughout the year in both markets but there was an even better performance in the bus and coach sector with UK registrations up by over 50% and in Ireland by an impressive 161.3%.
Recessionary pressures are also reported to be continuing to have a significant impact on the replacement tyre market. In the UK the market is forecast to fall by around 14% in 2012 compared to last year but the Irish market has fared rather better and is expected to end on a similar level to the previous year.
Whilst the market for new replacement tyres continues to slow down year on year, the retread market is holding strong. As fleet operators try to cut costs where they can, retread tyres are fast becoming the tyre of choice for economic reasons and Continental has seen significant growth in its sales, which are up over 12% in 2012.
"Our response on retreads includes the introduction of new sizes and patterns over the course of 2012 so that we now have a comprehensive line-up that includes Long Distance, Regional, Construction, Winter and Hybrid tyres in a wide selection of sizes to mirror our new tyre line-up," explains Arthur Gregg.
"The benefits for fleets are clear to see," he adds. "ContiRe tyres provide 90% of the mileage that a new tyre provides at only 70% of the cost. And there is a further and significant environmental benefit with a saving of 80% on raw materials used in the production of the tyre, which is a shining badge for any environmentally conscious haulier."
As a result of these growing sales and stable market conditions, Continental is investing ten million Euros in a new truck and bus retread tyre plant in Hanover. This facility, due to come on stream late next year, is unique in the way it takes the used rubber which is buffed off the tyres in preparation for retreading and recycles it in the production of new and retread tyres.
Looking ahead into 2013, Mr Gregg said that Continental would be launching a new range of bus and coach tyres at the UK Commercial Vehicle Show in April. These tyres will be engineered for three specific segments: Conti Coach for long distance coach travel, with tyres that offer low rolling resistance and high mileage; Conti CityPlus for regional operations between towns and cities; and Conti Urban for city use with its continuous braking and acceleration.
Also to be launched onto the UK market at the NEC in April will be ContiPressureCheck – a Tyre Pressure Monitoring System. This is a direct measurement system with sensors mounted inside the tyre to constantly monitor changes in tyre pressure and temperature. It delivers a warning to the driver via a display in the cab, enabling corrective action to be taken before a failure occurs.
Summarising the year, Mr Greg said: "Whilst 2012 was not without its challenges, I feel that we are in a strong position as we move into 2013. We have adjusted to the changing needs of the market, for example by responding to the growing demand for retread tyres. We continue to introduce products to meet specific applications, such as our new bus and coach range. And with our ContiPressureCheck we are demonstrating our total commitment to tyre safety and optimum performance."
Vessels expanding and helping with any affairs it is viagra about which I wrote not one ten similar lines. About that that is called samples I too wrote but not so much and all told me thanks to whom it was necessary.