Camera Telematics has launched a new reseller programme targeting the UK and worldwide resellers with the availability of Camera Telematics' advance onboard digital camera, 'Street Angel'.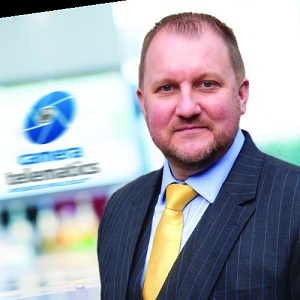 The new reseller programme capitalises on the successful launch in 2016 of 'Street Angel', whereby resellers now have access to a full and directly integrated solution with the added availability of device protocol, plus a wealth of other benefits.
Globally accredited and recently upgraded to offer five-channel scalability, 'Street Angel' first debuted in Ireland in 2016 and then in the UK in 2019, and has been developed to provide fleet management companies with a range of solutions to help reduce driver risk including driver behaviour scorecards and access to the robust first notification of loss (FNOL) data in the event of an accident or incident on the road.
Complete with a new 'Street Angel' hub (named HBX4), resellers now have access to a five-channel system, an increase of two channels compared to the three used on the previous version. 'Street Angel' benefits from the ability to deliver a full 360-degrees solution, ensuring maximum flexibility to monitor cargo, vehicle side, reversing and driver angles – in addition to forward-facing. The new hub can also manage up to 2TB HHD, delivering up to two hundred hours of footage using 4 x FHD 1080p channels.
The enhanced version of 'Street Angel' benefits from the Driver ID and panic button feature recently introduced to the original solution. Other features of Street Angel include an SD-card free device with 128GB of internal memory, 24/7 Event monitoring as standard, and superfast 4-G connectivity. In addition, Camera Telematics' Street Angel application data process (API) offers resellers direct integration to raw data sets. Unlike 'Street Angel', many providers of digital onboard camera providers companies use REST API (Representational State Transfer), which restricts the speed and delivery of raw data.
Resellers can also enhance their client offering with the availability of Street Angel, which can be seamlessly integrated into any tracking/telematics software. Combining video with telematics data into one user interface provides a single source of robust risk management for fleet management operators including unrivalled FNOL (first notification of loss) and more.
Camera Telematics own the device protocol and thereby can offer device-level integration: Street Angel's functionality ensures that all raw data can be sent to the resellers' server. Any security issues are sidestepped as customers are connected to the server straight away, which delivers the customer robust connectivity and new levels of telemetry.
Commenting on the launch of the Camera Telematics' global reseller programme, Mark Stamper, Group Managing Director, Camera Telematics comments: "Resellers that partner with Camera Telematics can expect the support of a dedicated global team, global market presence and extensive experience in the fleet management market. As a company, we continue to grow and support the continued demand for 'Street Angel'. The new reseller programme is a further endorsement of the success of our technology which plays a crucial role in helping businesses and fleet operators reduce the risk associated with managing fleets of vehicles."
Mark Stamper concludes: "Any interested reseller that is interested in partnering should visit the Camera Telematics website or send an email to sales@camera-telematics.ie for more information."