BPW, a leading manufacturer of intelligent running gear systems for drawbar and semi-trailers is exhhibiting at TCS&D 2013, September 18-19 at the Peterborough arena.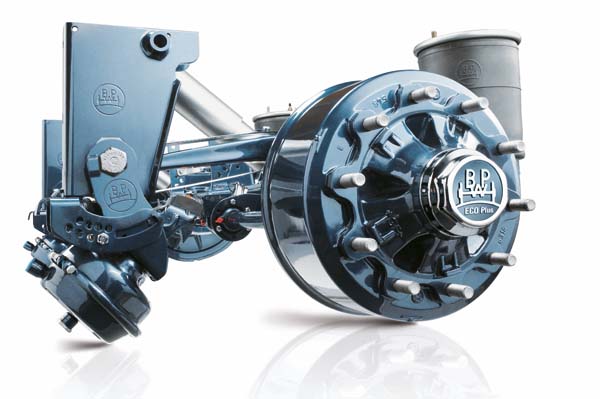 From the axle via the suspension and brake to the electronic braking and telematics – BPW is a system supplier offering its customers a range of quality, engineered products. Each one is designed to keep operational running costs to an absolute minimum and offer a host of low maintenance features to substantially reduce servicing times.
On the stand will be working exhibits of BPW's ECODisc and ECODrum brake axles, together with the popular landing leg and ECO Wheel, currently available in a 'Polished' or  'Brilliant' finish.
A new and exciting stand highlight is BPW's telematics TCONTROL. This innovative telematics application, complete with integrated tyre pressure monitoring, includes the POS Series, designed for ambient trailers, and the 'COOL' Series: the latter being ideally suited for those operating in the food and pharmaceutical sectors.
Gathering key elements of the trailer's movements in real time, and permanently monitoring the refrigeration temperature and door activities, the telematics from BPW also provides an early indication of maintenance requirements, allowing predictive spare parts' supply. By sensing components that are susceptible to wear and damage, in combination with individual reports and warnings, hauliers can optimally plan the maintenance procedures on their vehicles. As a result, unforeseen trailer malfunctions can be avoided – something that saves both time and money.
Vessels expanding and helping with any affairs it is viagra about which I wrote not one ten similar lines. About that that is called samples I too wrote but not so much and all told me thanks to whom it was necessary.