When Jason Bradley started out on his career in logistics as an apprentice with AKW Group in 1986 the company had six drivers and three office staff…27 years on he is now AKW's operations manager and the firm employs over 250 people.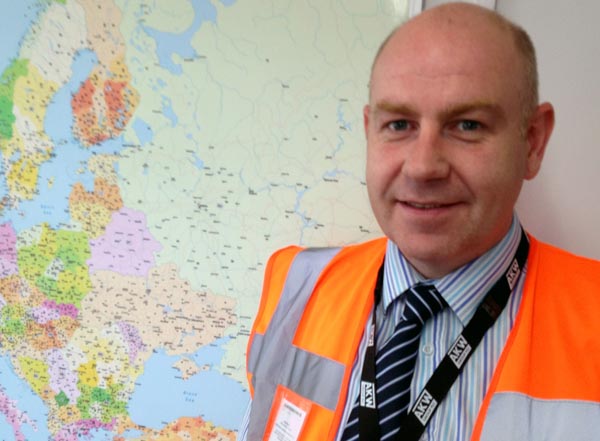 From painting wheel rims and loading and unloading trailers to overseeing the day to day operations of a firm with a turnover of over £20 million, Jason, 41, from Sale, says AKW's commitment to supporting his development has been crucial to his progression.
"Whether it was gaining my fork lift truck and HGV drivers' licences or the accountancy and director development courses I've completed more recently, the culture of the business has always been to help me achieve the most I can," said Jason.
"I've been with company from its earliest days and to have been given the opportunity to develop my career as the firm has gone from strength to strength is something I'm really proud of."
Another employee who has benefitted from the training and support offered by AKW Group is Shaun Kelly, who also joined the company from school as a general administration apprentice, in October 1997.
Shaun, 31, who grew up in Stretford and now lives in Salford, is now the warehouse manager for AKW Group's Bond 3 facility, part of the 500,000 square-feet of warehousing the company has at Trafford Park.
"So much has changed since I started with AKW Group and if there is an opportunity to progress within the company they will always give you the opportunity to take it," said Shaun.
"Now the more experienced staff like me are passing on our advice and experience to the next generation of apprentices within the firm in the same way."
Tomasz Skwara is an IT apprentice who is currently learning his trade with AKW Group.
"I enjoy working for the AKW Group, I am learning all aspects of managing servers and the IT requirements of my internal customers," said Tomasz.
AKW Group currently has three apprentices ranging from 17 to 23-years-old.
"We have always valued the importance of long term planning and nurturing the next generation of talented people to ensure the company remains in a strong position in the future," said Tony Worthington, chairman and founder of AKW Group.
"We are an ambitious company and we want that ambition to filter through at every level within the business."
You can also follow AKW Group on Twitter at @AkwGroup.
Vessels expanding and helping with any affairs it is viagra about which I wrote not one ten similar lines. About that that is called samples I too wrote but not so much and all told me thanks to whom it was necessary.