The lack of available guidance on Advanced Driver-Assistance Systems (ADAS) is leaving workshop staff and engineers unclear on effective maintenance practices and functionality checks, according to Logistics UK's Engineering Forum.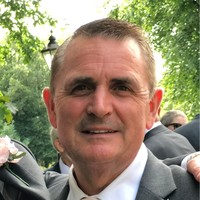 To provide standardised information for use on all commercial vehicles, the forum has launched the industry's first generic ADAS guidance document.
Phil Lloyd, Head of Engineering Policy at Logistics UK, comments: "ADAS is becoming increasingly more common on today's trucks and trailers, however, there is very little guidance available from manufacturers or the authorities on how to the check the functionality of these systems as part of a vehicle's maintenance regime and/or safety inspections. Working with members of its Engineering Forum, Logistics UK has produced some simple guidance to assist those responsible for safety inspections, maintenance and repairs on commercial vehicles.
"Logistics UK would like to thank all the members who contributed to the guidance, as well as the Society of Motor Manufacturers and Traders (SMMT) for their reviews. The forum members hope this guidance will provide workshop staff with useful insights that will help them to ensure their vehicles' ADAS systems are working effectively, providing engineering managers and transport managers with the confidence that their vehicles are maintained safely."