Our nation's tyres are unloved and dangerous, according to new research backed by Highways England.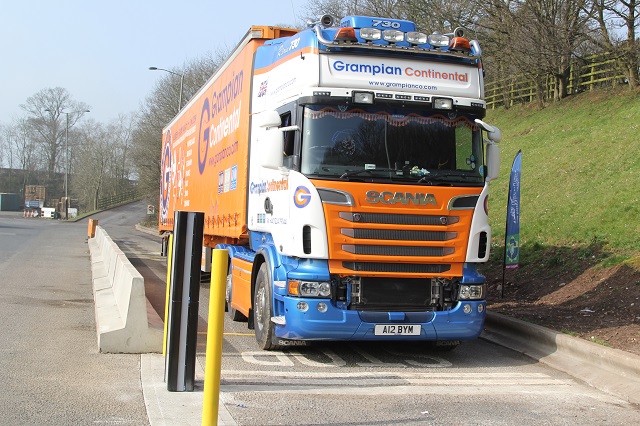 Tyre pressure monitoring expert WheelRight has discovered that HGVs are typically running with at least one under-inflated tyre at any one time. Meanwhile, more than a quarter of Britain's cars have at least one tyre that is dangerously under inflated. This tyre pressure data follows on from research by Tyre Safe which found that up to 10 million cars on Britain's roads have illegal levels of tread depth.
WheelRight's live survey of the nation's tyres took place at Keele Services on the southbound M6 during March to June 2015. The unique pilot scheme is run by UK company WheelRight in association with Highways England and Welcome Break.
John Catling, CEO of Wheelright, said: "We've been offering a free pressure check to HGV drivers using our drive-over tyre pressure system at Keele Services on one of Britain's busiest stretches of road – the M6.
"We have taken thousands of tyre pressure readings and have collated some shocking statistics which reveal the true extent of our tyre neglect. Every year, the UK sees approximately 25 deaths and nearly 1,500 serious accidents* attributed to poorly inflated or defective tyres."
Not only is tyre under-inflation a safety issue – it's also stopping our roads from running smoothly. Highways England data reveals that 21% of all of the breakdowns that occurred between April 2013 and September 2014 could be linked to a tyre or wheel defect.
Catling continues: "While drivers do visually check their tyres to ensure they are safe, the feedback we've gained from a sample of HGV drivers reveals a general assumption that tyre pressures have been checked and are thus correct when their lorry is declared fit to leave the depot. Not only is this dangerous – it's also highly costly to fleet operators. On average 10% tyre under-inflation costs an extra £1,000 each year in additional fuel costs.
Catling stresses he is not implying fleet operators have been remiss on road safety in the past. "By no means do we wish to point the finger – the industry has been using the tools it had available to make sure its vehicles are safe. But the industry is relying on manual procedures of tyre pressure checking which clearly do not always occur."
Regular tyre pressure checks offer significant cost and safety benefits to all fleets, Catling concludes. "We have no doubt that accidents could be reduced. Raising greater awareness of the impact a badly under inflated tyre can have on vehicle safety is key to achieving this. Better safe than sorry."
The WheelRight pilot at Keele is free to both motorists and HGV drivers alike. To find out more, go tohttp://www.wheelright.co.uk/keele/.
Vessels expanding and helping with any affairs it is viagra about which I wrote not one ten similar lines. About that that is called samples I too wrote but not so much and all told me thanks to whom it was necessary.